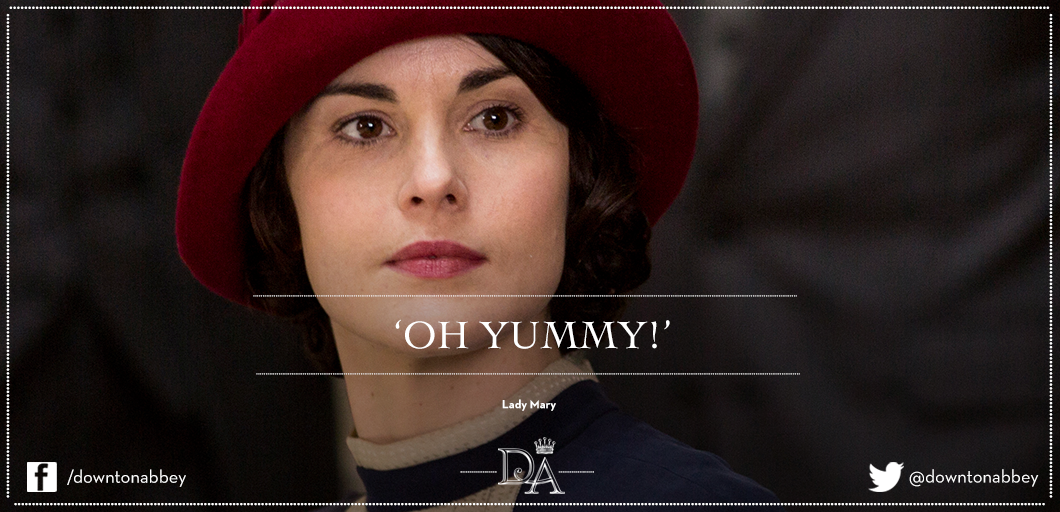 If there had been a university in all the land which offered a "Bachelor of Fine Arts – Dessert," I would have enrolled, made straight A's and proudly framed the diploma on a wall in my kitchen. My parents would have played bridge with their friends, discussed all the children's lives and have been able to do their share of bragging about me. "Oh, she's doing so well in school! But do pray for her. She's studying for an especially difficult exam this week on creme brulee and chocolate cake."
Actually, with my very best Downton Abbey accent, I must say, "That might have been positively deadly."
Dessert, day in and day out, could have gotten boring (really?), and over time,  the redundancy of recipes in the classroom might have caused me to lose my zest (but not my zester) for finding the perfect key lime pie.  I mean, all of my part-time bookstore clerk earnings would have likely been eaten up by the cost of all the luxurious ingredients it takes to create the best bread pudding e.v.e.r.
Well, hindsight is 20/20, and I see now that a degree in dessert would not have really fit me (so to speak).
 Because, in reality, I'd rather let someone else make it so I can taste it.
Which is exactly what I've done here in Austin. I've sampled and tasted like A BUNCH OF DESSERTS. It's been a sacrifice, but I've persevered.  I've done the research so my readers don't have to do it. (I'm so unselfish like that.) So, raise your forks and tip your bifocals, one and all. You're about to be amazed and enthralled (or maybe just tempted).
Austin's Top 10 Desserts
1. Tiff's Treats.  Our first experience with Tiff's Treats was the very day we moved to Austin. Someone nice sent dinner and arranged for a box of cookies to be delivered to our front door. The first time our doorbell rang in our new city, it was a Tiff's Treats deliverer! I thought, well, isn't that sweet? And then, when I opened the box and realized they were hot, I said a little something else.
Don't get too excited. I didn't cuss. "Mercy sakes!" I declared. They're still warm!"
With at least 7 locations in Austin, you can always drop by for a cookie, but the real treat is surprising someone with a box to share. At work, or at home in your jammies, these warm cookies are Austin's most famous dessert.
2. Wedding Cake.  With almost 25,000 weddings occurring every year in Austin, you're almost sure to enjoy a slice of wedding cake for dessert at one time or another, and I do hope you have a chance to experience one from Simon Lee Bakery . This beautiful cake was layer upon layer of fluffy white cake, flavored with the essence of citrus, and speckled with bits of real orange throughout. I think you'll love anything you put on your fork from Simon Lee, recipient of The Knot's Best of Weddings Pick many times over.
3. Gelato at Dolce Neve.  I first heard about Dolce Neve when the owner was interviewed one morning on the local news. As I was doing my hair, I stopped to look at the screen when I heard the guy with an accent describing his authentic gelato, and I determined to try it soon. We've been back several times, taking friends. It's just so creamy and delicious, and the flavors (like goat cheese and pecan) are out of this world. Also, the location is right across the street from one of Austin's famous murals. So take your photo, then eat your gelato. Or eat your gelato, then take your photo.  Oh, si!
4. Key Lime Pie at Bartlett's. I don't have a picture from my key lime pie experience at Bartlett's that does it enough justice, but I hope you'll just take my word for it. This is the best key lime pie in all of Austin, and, on the outside chance you need more persuasion, here are some other rave reviews. I shared a delicious (large) salad with a friend before we halved a piece of Bartlett's renowned key lime pie right down the middle.  Next time I might share the salad and take home my very own piece of lime encrusted goodness. 
5. Flan at Casa Colombia.  On my quest for Austin's best flan, a friend suggested we try Casa Colombia, where TWO styles of flan are on the dessert menu. Both the Flan de Coco AND the Flan de Caramelo were fantastic, and they easily beat out all the other flan we tried in Austin. Now, granted, everyone isn't a raving lunatic about flan like I am, but if you are, you'll absolutely find the very best here at this Colombian spot, just east of I-35, inside an inconspicuous, authentic restaurant, where the food is fantastic and the flan is fabulous. (Free parking!)
This picture doesn't do justice to the flan, so if you go to Casa Colombia and get a better photo, let me know! One of these has the caramel topping, and the other has the coco flavor on the bottom.
6. Macarons at La Patisserie. I've taken most of our visiting friends and family to La Patisserie for a macaron when they come to Austin. The flavors of rose, almond, and pistachio are delicately delightful, and the macarons just kind of melt in your mouth. So yummy. One is all you need, but you can always take some home or back to the office to share. (Isn't that a cute rectangular box?) I've only been to the Annie Street location, but with La Patisserie's new second location on Burnet Road, these tender little circles of joy have never been easier to enjoy.
La Patisserie has parking in the back and a nice place to sit outside in the front.  Oui, Oui!
7. Crepes at Le Cafe Crepe.  Before moving to Austin, I had only enjoyed crepes at our annual church women's retreat.  We bought pre-made crepes, filled them with yogurt and berries, and, for us, those breakfast crepes were one of the most scrumptious parts of our weekends in Santa Fe.
Here in Austin, there's a sweet little downtown crepe cafe where everything from the simple floral plates to the plastic checkerboard table coverings  set the stage for a decadent French dessert experience.  Is your granddaughter coming to visit this summer? If she's anything like mine, a ride on the Metro Rail, followed by a warm crepe topped with berries and whipped cream might be just the thing for a memory-making afternoon.
8. Bananas Foster at Eddie V's.  Eddie V's is super well-known in the culinary climate of Austin. Steaks? Superb. Service? Stellar. Whether it's a date night dinner, a birthday celebration, or an office holiday gathering, Eddie V's is a frontrunner choice. They know how to do what a world class restaurant does.
One night, we went to Eddie V's just for dessert. No steak, no salad, no wine. Just dessert.
Mike and I shared our dessert (which was outstanding) while we watched our friends share theirs (as their eyes rolled back in their heads). I'm telling you, it was a jaw-dropping, what-in-the-world, mercy-sakes moment when the server set fire to that little pitcher and poured it over our friends' bananas. Maybe your mama set the bananas ablaze all the time in your house, or perhaps fancy flambes are the norm in your world, but not in ours. We were four hicks having a heyday over that one. Just sayin.
9. Grapefruit pie at Garbo's. One night I was perusing Instagram and sat straight up in the bed when I saw two words in a Garbo's post. Grapefruit pie. First, I dearly LOVE everything grapefruit. From soap to sections to marmalade, I can never get enough grapefruit. Second, I had no idea that you could make a pie with it.
Uber wouldn't deliver it (too far), and besides, Garbo's was about to close (9:00).  On top of that, I had no business eating pie as late as it would have been if Uber could have brought it. I had to just suck it up and wait till Sunday brunch.
It was well worth the wait. Yummm. Garbo's has got it going on with this grapefruit pie. 
 (Note: Since grapefruit is seasonal, it's a good idea to make sure they have it before you go.)
And, now – drumroll please – my all time favorite dessert in all of Austin, Texas.
10. Bread pudding at Bob's Steak & Chop House.
If you're a fan of bread pudding, you know what I'm talking about when I say that bread pudding is not the same everywhere you eat it. You also would probably totally, 100 percent, agree with me that really, really good bread pudding can never be forgotten. It becomes the standard, the benchmark to which all others only hope to rise.
That's Bob's bread pudding. Unforgettably buttery, custardy perfection.
The slick-looking, suit-wearing manager of Bob's stopped by our table just about the time I took my second bite. He laughed, and asked, "What do you think of our Louisiana-style bread pudding?" I'm thinking it was pretty obvious what I thought about it.
On the outside chance you're not that wild about bread pudding, it could only mean one thing. You've just never laid eyes on one so mouthwatering as this.
Yes, that would have to be it. Because, of course …
I miss Mrs. Patmore!
Encouraging intentional adventure and occasionally going out just for dessert,