Where should we eat?
People ask me this question all the time, but for lots of different reasons.  Maybe company is coming to town. Maybe they're new to Austin. Most are celebrating something special in their lives.
No matter why they're asking, though,
I'm thrilled that they do!
I love Austin, and I love to share about what we've found to do, see and eat.
Since moving here, we've kept a running register of the restaurants we've tried. Would you like to guess just how many different names are on the list?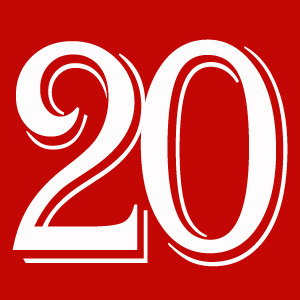 Well, here's the thing. I'll tell you just about anything you want to know – but I'm not going to tell you that. 
I mean, it would be just downright embarrassing – if I weren't such a big-time lifestyle blogger and whatnot (future dream) – and if I didn't NEED to eat out so I could TELL you about these places (present accomplishments), I'd be cooking at home every single solitary night (distant memory)!
BUT, I will make you a deal.
Promise you'll keep coming back to read my reviews? Okay, good! Then, I'll go ahead and give you a hint:
It's more than 50 and less than 5000.
And now …. drumroll please ….I would love to share  with you my Go-To Top 12.
When someone asks me where to take a high school best friend coming to visit – 
When convention-comers send me FB messages asking for downtown dining recommendations – 
Or when I've met someone who just moved here and they ask about my favorites – 
Of course I don't whip out my little restaurant register (they would be very distracted by that), but, in my photographic mind, I run through the written lists (like a visual Rolodex), and I try to match the person (and their criteria) with the place and its menu (I would LOVE to be a matchmaker). This process takes oh, about 20 seconds.
And then these are the ones I share.
(click on a pic to go directly to the website)
for its Austin feel…
for its authentic Italian food and atmosphere …
for its signature carrot! (and best dessert in Austin) …
Pappadeaux
for its consistent service and great seafood …
for the patio out back, and the fun of eating there …
Fado Irish Pub 
for the best fish and chips in my register of restaurants …
Capital Grill
for its celebratory style, delicious steaks and exceptional service …
Mongers Market & Kitchen
for its East Austin low-key vibe and delicious gulf red snapper …
Fonda San Miguel
for its over-the-top Sunday brunch and the best chile relleno on the planet …
for its hometown story and the best drive-thru in all of Austin …
North Italia at the Domain
for their out-of-this-world zucchini chips and for its proximity to Kendra Scott …
The Oasis
for the v-i-e-w …
There you have it – the Austin eateries on my top 12 Go-To List of recommendations. Whether you're up north or down south, sight-seeing downtown, shopping at the Domain, or enjoying east Austin,  there's an amazing Austin restaurant near you!
This is a foodie town, and there's much more to explore and enjoy, so come for a visit. We'll try some new ones together.
But I'm still not revealing my restaurant register. 
Encouraging intentional adventure,